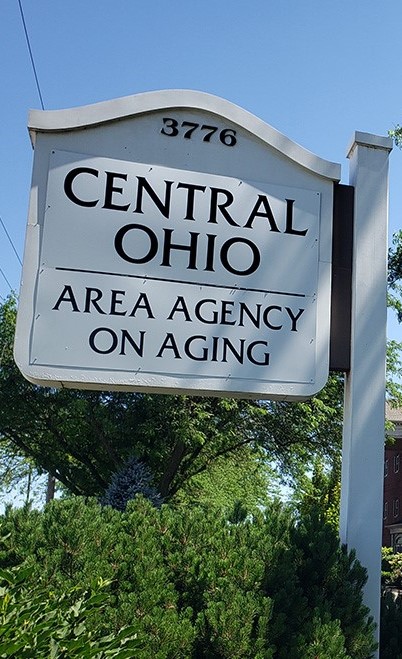 Notice of Funding Availability: COAAA Seeking Older Americans Act Title III Proposals (posted 8-14-23)
The Central Ohio Area Agency on Aging is pleased to announce the availability of funding for Older Americans Act Title III services and programs. These funds will be awarded on an annual basis for the four-year program cycle beginning January 1, 2024 through December 31, 2027. Approximately $5,525,730 is available for the first year of the program period for Delaware, Fairfield, Fayette, Franklin, Licking, Madison, Pickaway, and Union counties. Allocation amounts are based on projected state and federal budgets and are subject to change each contract year of the program cycle.
To be considered, the proposal must include all of the required documents, including the General Application and corresponding addendum. Applicants are encouraged to submit innovative proposals to address the needs of older adults in Central Ohio as identified in COAAA's 2023-2026 Strategic Area Plan.
Interested applicants should:
1. Review the Application Policies and Procedures.
2. Complete and submit General Application (required for all applicants).
3. Complete and submit the appropriate application addendum for the services the applicant plans to provide:
Title III-B Services: Title III-B Addendum
(Note: Service Specifications are located on the Provider Program Rules page.)
Adult Day Services
Adult Day Services with Transportation
Assistive Technology Equipment
Financial Navigator Services
Financial Literacy Education
Financial Assistance/Material Aid
Grocery Delivery Assistance
Home Maintenance and Chore Services
Homemaker
Housing Assistance Counseling
Information and Referral
Kinship Supplemental
Legal Services
Minor Home Modification and Repair
Medical Assessment
Mental and Behavioral Health Services and Counseling
Personal Care Services
Recreation/Intergenerational Programming
Supportive Services
Transportation
Visiting
Volunteer Placement
Title III-C Services: Title III-C Addendum
Congregate Meals
Home Delivered Meals
4. Review the Application Checklist to ensure you are submitting all the required materials.
COAAA hosted a virtual Bidder's Conference for interested applicants on Friday, August 18.
Presentation
Link to the Zoom recording: https://www.dropbox.com/scl/fi/n39wnp4skt66kbq0gd6wk/Title-III-Bidders-Conference_Sept_18_2023.mp4?rlkey=yvlcivohoir1r3opi1xrx0uxo&dl=0.
FAQs (update posted 8-31-23; will be updated as needed)
To be considered, applicants must submit their application by mail or email to This email address is being protected from spambots. You need JavaScript enabled to view it. on or before 5:00 pm, Friday, September 15, 2023. Applications sent by US mail must be postmarked by the due date. Applications received after the due date and time will not be accepted.
Notice of Funding Awarded for ARPA/Title III Services
(posted 6-15-23)
On April 10, 2023, COAAA posted a Notice of Funding to announce the availability of funding for American Rescue Plan (ARPA)/Title III programs. These funds will be awarded beginning July 1, 2023, through September 30, 2024. Approximately $3,022,483 in funding for ARPA/Title III Services is available for Delaware, Fayette, Fairfield, Franklin, Licking, Madison, Pickaway, and Union counties. Proposals were submitted by Friday, May 5, 2023. Funding awards were made to the following organizations:
Organization

Counties

Services

Accountable Transportation

Franklin

Transportation

Bridges Community Action Partnership

Delaware, Madison, Union

Home Modification, Home Maintenance

Catholic Social Services, Inc.

Franklin, Licking

Transportation, Supportive Services

Charitable Pharmacy

Franklin

Health Services

Community Action Commission of Fayette County

Fayette, Madison

Transportation, Caregiver Services Transportation

Community Mediation Services of Central Ohio

Franklin

Housing Assistance Counseling

Complete Adult Day Service

Franklin

Adult Day Service w/Transportation

Clintonville-Beechwold Community Resources Center

Franklin

Supportive Services, Financial Navigator, Financial Assistance/ Material Aid

Fairfield Center for disABILITIES and Cerebral Palsy

Fairfield

Transportation

Fayette County Commission on Aging

Fayette

Home Delivered Meals, Transportation

First Choice Home Health Services, LLC

Franklin

Personal Care

Franklin County Commissioners
dba Franklin County Office on Aging

Franklin

Caregiver Services

Gladden Community House

Franklin

Supportive Services, Home Modification

Lancaster-Fairfield Community Action Program Commission Inc.

Fairfield

Home Modification

LEADS

Licking

Home Modification

Legal Aid Society of Columbus

Delaware, Franklin, Madison, Union

Legal

Licking County Aging Partners

Licking

Home Delivered Meals, Adult Day Services, Visiting
Caregiver Services

LifeCare Alliance

Franklin, Madison

Home Delivered Meals, Home Modification

Madison County Senior Center

Madison

Caregiver Services

Meals on Wheels Older Adult Alternatives of Fairfield County

Fairfield

Home Delivered Meals, Home Modification, Visiting
Caregiver Services

Mental Health America of Ohio

Franklin

Mental and Behavioral Health Counseling

Memorial Hospital of Union County

Union

Home Delivered Meals

Ohio State University Department of Psychiatry and Behavioral Health

Franklin

Mental and Behavioral Health Counseling

Ohio State Legal Services Association

Fairfield, Fayette, Licking, Pickaway

Legal Services

PICCA (Pickaway County Community Action Organization, Inc.)

Pickaway

Home Modification

Pickaway County Commission on Aging dba Pickaway Senior Center

Pickaway

Home Delivered Meals, Caregiver Services

Precise Mobility Solutions, Inc.

Delaware, Franklin

Transportation

Salvation Army dba The Salvation Army Samaritan Center for Adult Care

Fairfield

Transportation

SourcePoint

Delaware

Home Delivered Meals, Caregiver Services

St. Stephen's Community House

Franklin

Supportive Services

Union County Treasurer dba Union County Senior Services

Union

Transportation, Caregiver Services

UZURV Holdings, Inc.

Delaware, Franklin

Transportation
Notice of Funding Awarded for Alzheimer's Respite Services
(posted 6-15-23)
On April 10, 2023, COAAA posted a Notice of Funding to announce the availability of funding for Alzheimer's Respite programs. These funds will be awarded annually for the four-year period from July 1, 2023 to June 30, 2027. Approximately $138,691 in funding for Alzheimer's Services is available for Delaware, Fairfield, Fayette, Franklin, Licking, Madison, Pickaway, and Union counties. Allocation amounts are based on the projected state budget and are subject to change. Proposals were submitted by Friday, May 5, 2023. Funding awards were made to the following organizations:
Organization

Counties

Services

African American Alzheimer's and
Wellness Association

Franklin

Education

Clintonville-Beechwold Community Resources Center

Franklin

Support Groups, Visiting

Community Action Commission of Fayette County

Fayette

Homemaker

GloriAge Home Care Agency

Delaware, Franklin

Personal Care, Visiting

Licking County Aging Partners

Licking

Adult Day Service

LifeCare Alliance

Franklin

Homemaker

Madison County Senior Center

Madison

Adult Day Service

Pickaway County Commission on Aging

Pickaway

Adult Day Service

Salvation Army Samaritan Center

Fairfield

Adult Day Service, Adult Day Service with Transportation

Union County dba Union County Senior
Services

Union

Personal Care

Washington's Intergenerational Adult Day Care

Franklin

Adult Day Service with Transportation
If you have any questions, please email This email address is being protected from spambots. You need JavaScript enabled to view it. or call Grant Ames at (614) 645-1508.